EMALANI FESTIVAL
Eo e Emalani i Alaka'i returns to Koke`e!
A Day of Music, Dance, and Living History!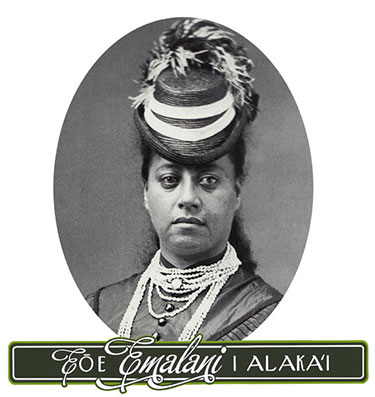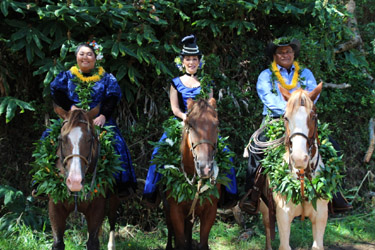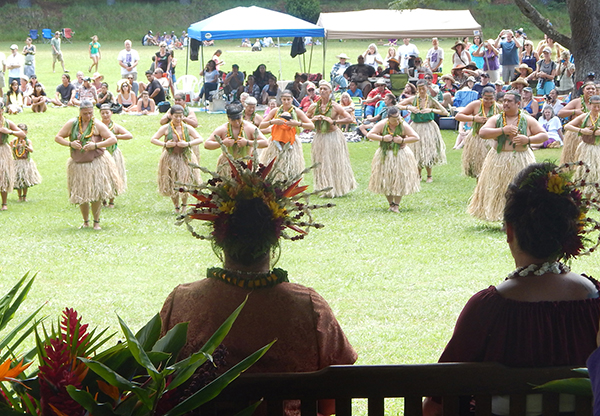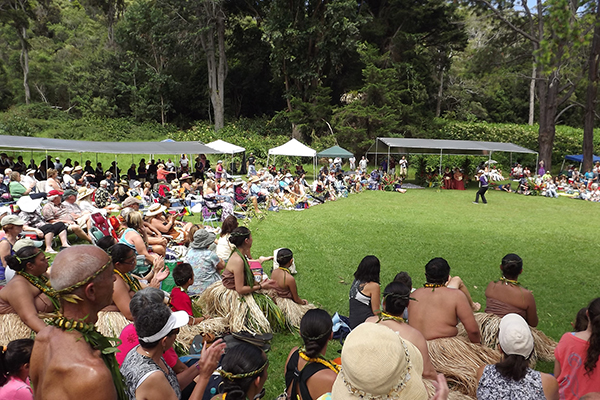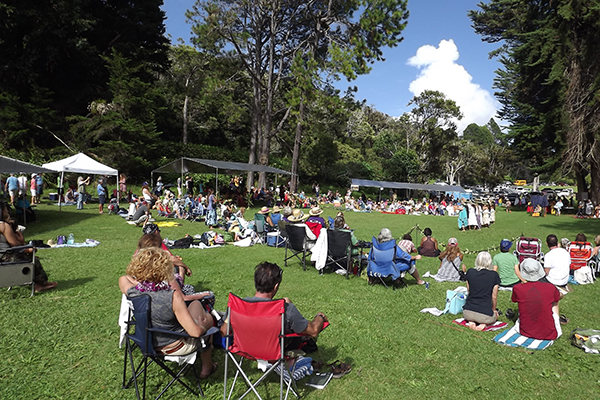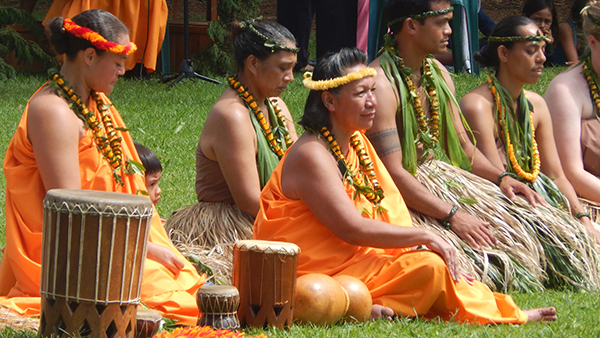 In Commemoration of Queen Emma
9am – 4pm Saturday, October 13, 2018
Kōke'e State Park – Kanaloahuluhulu Meadow
at mile marker 15 on Kōke'e Road

Enjoy the beauty of Koke'e, as the mountain forests echo with the sounds of Hawaiian music and chants, during Eo e Emalani i Alaka'i, Saturday, October 13, 2018, 9 am to 4 pm, at Koke'e State Park. Step back in time to 1871, as Queen Emma and her entourage arrives on horseback at 11 am. Enjoy the exhibits, crafts, silent auction and delicious food! ADMISSION IS FREE!! Koke'e State Park parking is limited, please carpool. Bring your own seating. No coolers. The Emalani festival is sponsored in part by Hui o Laka ~ Koke'e Natural History Museum and Hawaii Tourism Authority.

Koke`e, Kaua`i — Hui o Laka, the nonprofit that runs Koke`e Natural History Museum, invites the public to the 29th annual Eo e Emalani i Alaka'i festival from 9 a.m. to 4 p.m. on Saturday, October 14, 2017, on the lush expanse of Kanaloahuluhulu Meadow in Koke`e State Park.

A free annual day of history and hula, Eo e Emalani brings together Kaua`i residents and visitors to celebrate Hawai'iʻs beloved Queen Emma and recalls her journey to the Koke`e uplands and Kilohana vista in 1871.
Emma made the journey up from her Lawai beach house with over 100 companions, eager for an adventure with their Queen. Along the way, she called for her court chanter to offer oli, great poems of appreciation for the magnificence of the region's landscape and for its precious birds, trees and plants. Other chants praised the monarch's courage to undertake the trek in the January cold. She sat in the Alaka'i Swamp and chanted ancient mele to give them cheer to endure a soggy night!
"Queen Emma was a resilient woman, with considerable skills and talents, a great leader of her people," said Hui o Laka Trustee Wai Kuapahi, who portrayed the queen at the 2009 festival.
Live music will fill the meadow beginning at 9 a.m. with KNUI & Friends with Ukulele Na Haumana O Namolokama, followed by Nick Castillo & Friends. At 11 am, as Castillo sings "Wahine U`i," composed for this occasion, the Queen will ride into the Meadow accompanied by her guide Kaluahi, portrayed by Norman Hookano, the Hawaiian hunter and cowboy who guided the royal horseback party over rough slippery terrain.
"When the Queen and her entourage arrive, the crowd instinctively feels something profound is happening," says Michelle Hookano, museum staffer. "The spirit of Queen Emma will come to the mountains once again"!
Halau (hula groups) from across Hawai`i and two from the mainland will share gifts of chant and dance until 4 p.m. Exhibits, craft tables, silent auction and a snack shop enhance the festival experience, which is best enjoyed with a low chair or mat.
The festival — co-sponsored by the Hawai`i Tourism Authority and the County of Kaua`i, along with many community partners and businesses — has grown to be one of the most popular and authentic events on Kaua`i.
Parking is limited so carpooling is recommended. Wear layered clothing for the cool uplands. This is a smoke, alcohol, and pet-free event in a State Park.
For more information, call the Koke`e Natural History Museum at
335-9975, ext. 0, or visit www.kokee.org. Follow the museum at www.facebook.com/KokeeMuseumNew.

Photographs from 2015 featuring Nalani Brun as Queen Emma.


2015 MAJOR EVENT SPONSORS