In This Issue:

Coming Up
News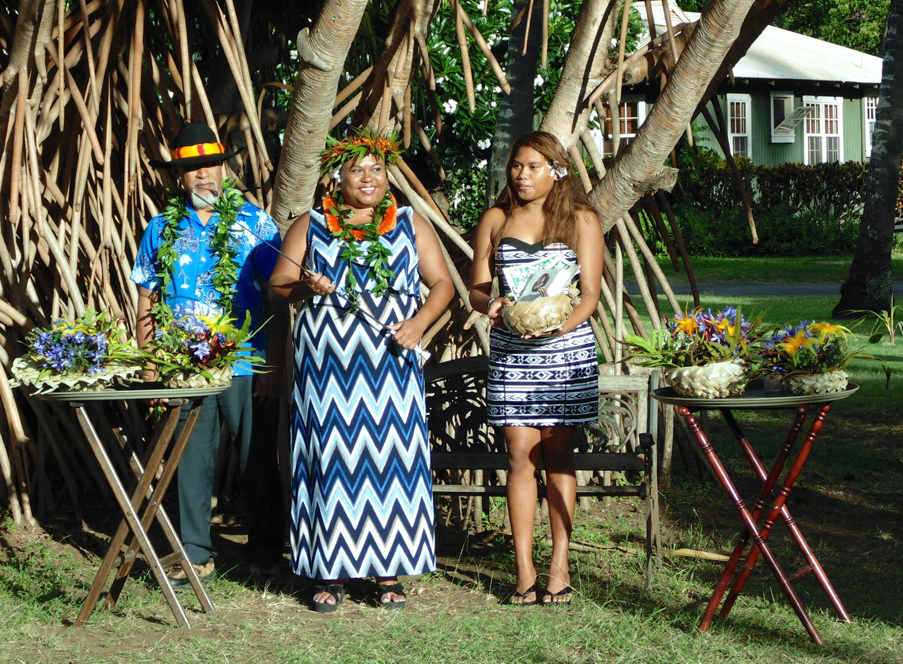 Hui o Laka is honored to announce that Helen Lahapa Santiago (center) will portray Queen Emma at the Eo e Emalani i Alaka`i festival on October 11, 2014.
Queen Emma Festival Returns to Koke`e
Hui o Laka, the nonprofit that runs Koke`e Natural History Museum, invites the public to the 26th annual
Eo e Emalani i Alaka'i festival from 10 a.m. to 4 p.m. on Saturday, October 11, 2014, on the lush expanse of Kanaloahuluhulu Meadow in Koke`e State Park.

A free annual day of history and hula, Emalani brings together Kaua`i residents and visitors to celebrate Hawai`iʻs beloved Queen Emma and recall her journey to the Koke`e uplands and Kilohana vista in 1871.

Emma made the journey up from her Lawai beach house with over 100 companions, eager for an adventure with their Queen. Along the way, she called for her court chanter to offer oli— great poems of appreciation for the magnificence of the regionʻs landscape and for its precious birds, trees and plants. Other chants praised the monarch's courage to undertake the trek in the January cold. She sat in the Alaka'i Swamp and chanted ancient mele to give them cheer to endure a soggy night.

"Queen Emma was a resilient woman, with considerable skills and talents, a great leader of her people," said Hui o Laka Trustee Wai Kuapahi, who portrayed the queen at the 2009 festival.

Helen Lahapa Santiago will portray Queen Emma this year, and her daughter Niryanne Kanaehoikealaokapua-kehauikauilani Kauanui-Santiago will act as her Lady in Waiting.

Live music will fill the meadow beginning at 10 a.m. with David Kauai & Friends with Ukulele Na Haumana o Namolokama, followed by Nick Castillo & Friends. At noon, as Castillo sings "Wahine U`i," composed for this occasion, the Queen will ride into the Meadow accompanied by her guide Kaluahi, the Hawaiian hunter and cowboy who led the royal horseback party over rough slippery terrain.

"When the Queen and her entourage arrive, the crowd instinctively feels something profound is happening," says Michelle Hookano, museum staffer. "The spirit of Queen Emma will come to the mountains once again."

Halau (hula groups) from across Hawai`i and one from Japan will share gifts of chant and dance until 4 p.m. Exhibits, craft tables, and a snack shop enhance the festival experience, which is best enjoyed with a low chair or mat.

The festival — co-sponsored by the Hawai`i Tourism Authority and the County of Kaua`i, along with many community partners and businesses — has grown to be one of the most popular and authentic events on Kaua`i.

Parking is limited so carpooling is recommended. Wear layered clothing for the cool uplands. This is a smoke-, alcohol-, and pet-free event in a State Park.

For more information, call the Koke`e Natural History Museum at 335-9975, ext. 0, or visit www.kokee.org.

Women who have portrayed Queen Emma:

| | |
| --- | --- |
| Year | Name |
| | |
| | |
| | |
| | |
| | |
| | |
| | |
| | |
| | |
| | |
| | |
| | |
| | |
| | |
| | |
| | |
| | |
| | |
| | |
| | |
| | |
| | Sherri Kawaiho'onani Patrick |
| | Celeste Kanoelani Naleimaile |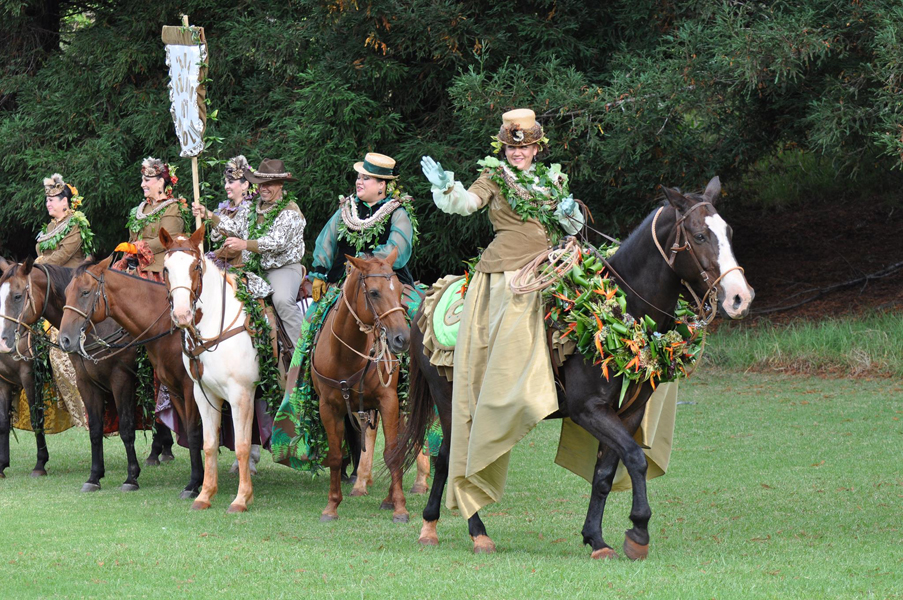 The festival Queen, Celese Naleimaile, and entourage depart Kanaloahuluhulu Meadow in 2013.

How We Spent Our Summer Vacation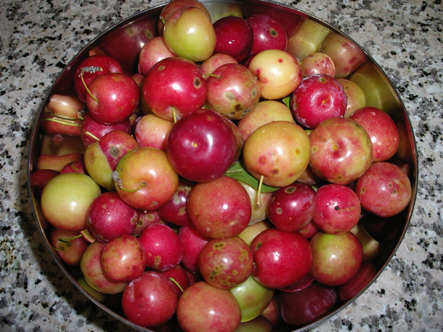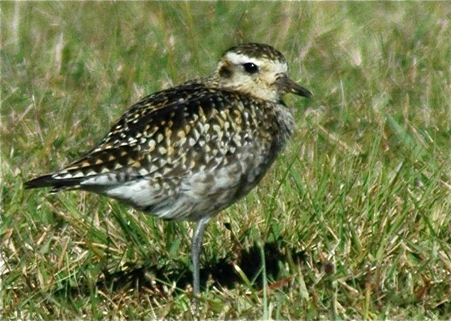 Summer in the mountains is all about watching waterfalls, hiking "StairMaster" trails, trout fishing, maile gathering, plum picking and welcoming back the kolea. Tropical Storm Iselle created many moody views. Photos by Museum associate Rita Peeters; plum photo by Rob Kvidt.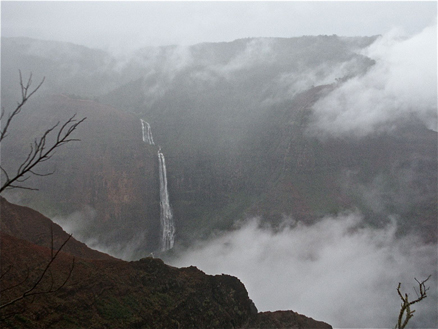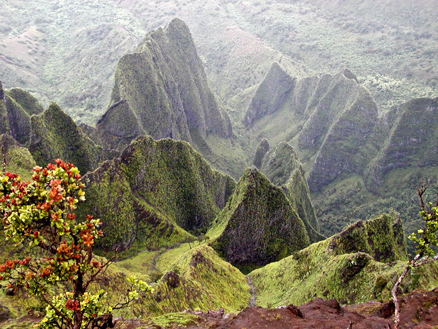 Camp Stays are a Member Benefit
Thinking of a mountain getaway? Plan now for fall and winter retreats at the historic CCC Camp. Renting a cottage or bunk room is a Hui o Laka membership benefit. For details and the reservation form, visit www.kokee.org/ccc-camp/staying-at-the-ccc-camp/ or call Michelle or Rosalind at 335-9975.

Coming Soon to the Shop
| | | |
| --- | --- | --- |
| The Koke`e Museum Shop is in the process of adding new and exclusive items to the inventory. Four talented photographers generously have provided Hui o Laka with stunning images to use in a new custom product line: Jim Denny, Filip Kulisev of Amazing Planet, John Wehrheim, and the late David Boynton. | | A beautiful new unit will display fun and useful items, available in the shop this winter. Mahalo to Shop Committee members for their research and creative work. Other recent custom-branded products include luggage tags and water bottles. The shop is also stocked with more handmade guava walking sticks than you could shake a ... well, you know! |

Celebrate National Public Lands Day with Kokua Koke`e
Acoss the nation, state park officials seek to inspire communities to connect with natural and cultural resources on Saturday, Sept. 27, National Public Lands Day, the nation's largest single-day volunteer effort for America's public lands. Here on Kaua`i, you can help beautify Kanaloahuluhulu Meadow and the museum area in preparation for the Emalani Festival on Oct. 11. Kokua Koke`e program field supervisor Brad Soria would love you or your group to join in.

Meet on the museum porch at 8.30 a.m. Wear long pants and long sleeves, covered shoes, a hat and sunscreen. Bring drinking water and gardening gloves. Tools and lunch snack provided, but bring what you can.

As an added treat, wildlife artist Patrick Ching will be at the Museum to teach painting and sign books. Materials are provided.

To help us plan, please let us know if you're coming to either the meadow clean-up or the painting session. Call 335 9975 ext 0, or email info@kokee.org.


Brad Soria Patrick Ching

Go Green for the Holidays
Two Wreath Workshops Set

Learn to make a tabletop centerpiece or a small evergreen swag at a wreath-making workshop after the Annual Members Meeting on Sat. Nov. 29 at the CCC Camp. All greenery for your project will be picked and provided by Hui o Laka Trustees Wai Kuapahi, Billi Smith, and Lorraine Wichman, and volunteer Linda Oshiro. Please bring your own clippers, scissors, gloves and embellishments. Cost is $20. To sign up, call 335-9975.

A full wreath-making workshop is set from
10 a.m. to 3 p.m. on Saturday, Dec. 6 at the CCC Camp. Bring a beach chair, a mat, or a towel to sit on...in addition to clippers, scissors, gloves and embellishments. Greenery -- such as china fir, cypress, and redwood -- will be provided.

Pack a picnic lunch, drinks and snacks for yourself or buy lunch from Koke`e Lodge. Cost is $20. To register, call 335-9975. Instructors on hand will be Wai, Bill, Lorraine, and others not yet confirmed.

Join us, learn and create, and adorn your home with the fragrance and magic of the mountains!

Hanner House Gets Facelift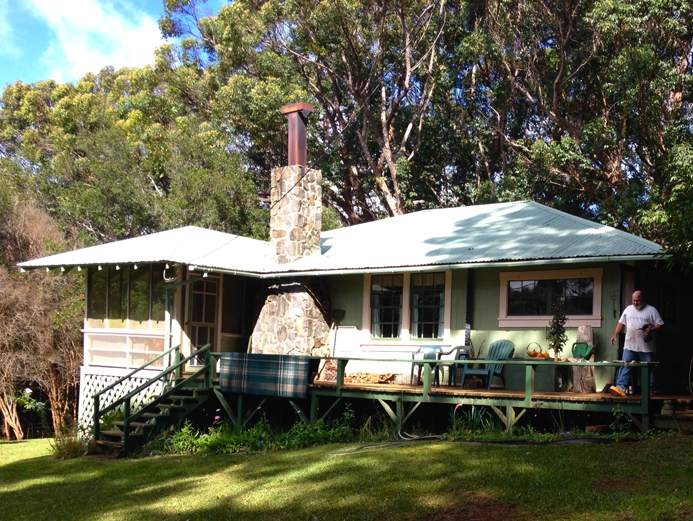 Alby on the job at Hanner House
Ruth Knudsen Hanner, one of our founders, gave her 1925 Koke`e cabin to Hui o Laka, to serve as the Museum Director residence.
This summer, Hui o Laka facilities supervisor Alby Schraepfer and volunteers worked on renovating the cabin and its guest cottage. They repainted the interior of the cabin, installed new appliances and toilets, refurbished the fire place, and more. Helping on the project are Sue Boynton, Tom Goff, Aukai Kuapahi, and Rodney Taketa. Mahalo nui!

State Gives Boost for Buildings, Exhibits
Hui o Laka received two grants from the 2013 Hawai`i State Legislature, to help with both operations and interpreting the native Hawaiian forest to more than 100,000 annual park visitors.
The first grant, for $50,000, will allow Hui o Laka to renovate the administrative office, and to install new telecommunications and "real time" internet access, connecting the Museum / Shop building to the office building for the first time.
The improvement in telecommunications also will allow exhibits to feature QR-scan codes, those little black-and-white mosaic squares one can scan to view internet-based details on a topic. For example, a visitor standing at an exhibit about endangered Hawaiian land snails could scan the code to learn even more, through our closed wireless network.
The second grant, for $10,000, will fund exhibits on the historic Civilian Conservation Corps (CCC) Camp, the only one remaining in Hawai`i. The exhibits will highlight the camp's role through time as a base for the CCC, the Army during World War II, the Job Corps, and the Air National Guard as a summer training facility. Another exhibit will show the Camp today, as a center for science researchers, volunteers, as well as various groups and families seeking a quiet retreat in the mountains. One of the benefits of membership in Hui o Laka is the ability to stay at the Camp, with rates beginning at $20 a night.
"We are most grateful to West Kaua`i Rep. Dee Morikawa and the Kaua`i delegation for their strong support," said HOL treasurer Robin Mazor. She adds, "In Hui o Laka's 60 years serving as the interpreter for both state parks, this is the first time we've received funds for operations."

Kokua Koke`e / National Public Lands Day
Saturday, Sept. 27, 2014
Meet at Museum porch 8:30 a.m.
See story above for details.

Annual Members Meeting
Saturday, Nov. 29, 2014
CCC Camp TBA
Wreath Workshop to follow. See story above.

Holiday Wreath Workshop
Saturday, Dec.6, 2014
CCC Camp
See story above for details.

Annual Audubon Bird Count
late December / early January
dates TBA, forest and shoreline locations
watch Facebook for details

Earth Day celebration & work day
Saturday, April 25, 2015

Pedal to the Meadow bicycle race
Sunday, May 24, 2015
p2mKauai@gmail.com

Save the Date!

Sunday, May 24, 2015

Share your photos!

We love seeing how you connect with Koke`e! Send jpg files to mary@kokee.org and we may post them on Facebook, run in this newsletter, or use in other projects.

Maui visitors Krissandra Darrah (in white cap) and friends ran the Kauai Marathon at dawn on August 31, then hiked the steep 6.2-mile `Awa`awapuhi Trail. Legs of steel!

KOKE`E CONNECTION is a periodic newsletter of Hui o laka, the 501(c)3 nonprofit organization that connects people with the spirit of Koke`e by operating the Kokeʻe Natural History Museum as a visitor center for Waimea Canyon & Koke`e State Parks, and the historic CCC Camp as a volunteer and research field station. Hui o Laka sponsors a volunteer program, festivals, hikes, and workshops. It is supported by earned income at the Museum Shop and CCC Camp, membership donations, and program grants. Open every day 9 am - 4 pm.

Ho`opili na kanaka i ka mauli o Koke`e

Connecting people with the spirit of Koke`e